Celebrate the Spirit...Celebrate the Joy...
Celebrate the Life of Your Pet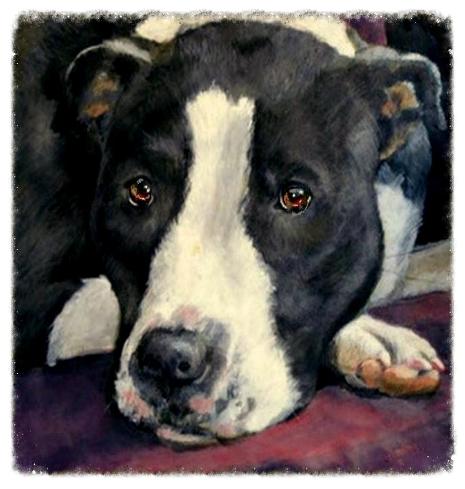 Gift Certificates Available
Prices include tax and shipping within the Continental US.
Shipping available to outside the US.
Painted Portraits
Created From Your Photos
by Carla Brandberg
Acrylic on Paper
8"x10" 9"x12" 11"x14"
Portrait is finished with custom matting
Acrylic on Canvas

8"x10" 11"x14" 16"x20" 18"x24"
Portrait is finished with wood frame

Additional sizes available
10% of Sales Donated
to
Rescues and Shelters
"Carla Brandberg captures the animal's dignity, projecting his essence, reminding us we walk on this earth together, and survive through mutual love and trust."